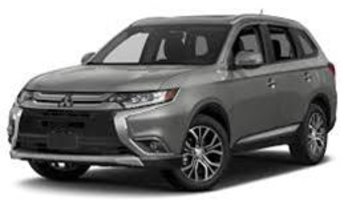 2018 Mitsubishi
Outlander SE AWC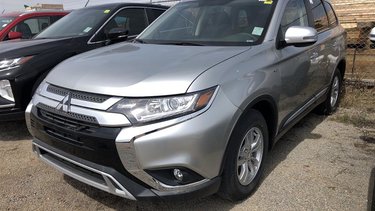 2019 Mitsubishi
Outlander SE AWC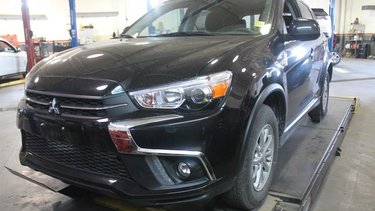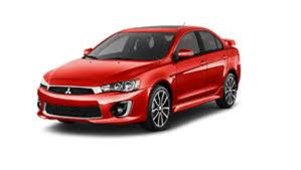 2017 Mitsubishi
Lancer SE Anniversary Edition CVT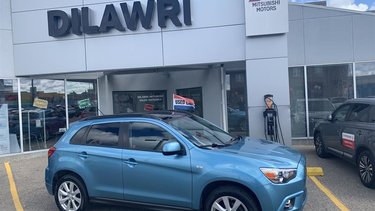 2012 Mitsubishi
RVR GT 4WD CVT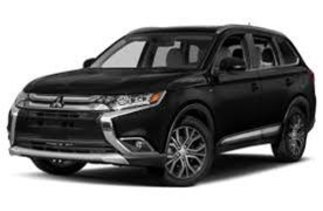 2018 Mitsubishi
Outlander SE AWC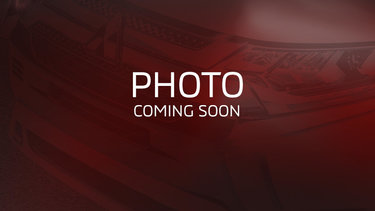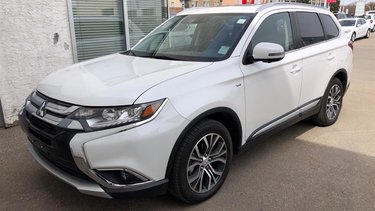 2018 Mitsubishi
Outlander GT S-AWC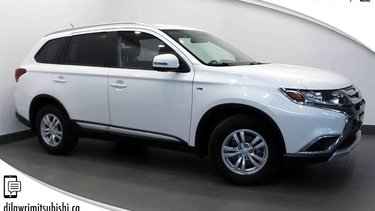 2016 Mitsubishi
Outlander SE AWC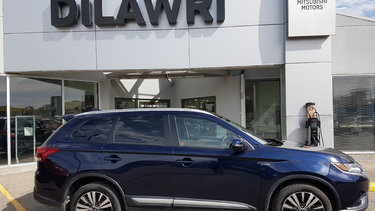 * Price shown excludes government taxes and licensing/registration fees. Mileage listings are estimates and may not accurately reflect current odometer reading. While every reasonable effort is made to ensure the accuracy of this information, we are not responsible for any errors or omissions contained on these pages. Prices, payments and rates are subject to change without notice, please verify all information and pricing with a sales representative or ask online.
Pre-Owned Mitsubishi Vehicles
Dilawri Mitsubishi wants to be the first place you go in Regina to find your next pre-owned vehicle. We make the process simple and give you more value every day by making sure we only sell quality vehicles, offer affordable financing plans that work with any financial situation and credit score, and a range of models for every need.
Once customers find out that Mitsubishi offers the best vehicle warranties in the industry, they quickly inquire about our vehicles. These new warranties give pre-owned Mitsubishi models plenty of value by protecting them for longer than any other automaker can offer.
Are you looking for an affordable vehicle? We have you covered at Dilawri Mitsubishi. We have an extensive selection of used Mitsubishi vehicles but also almost any type of vehicle you can imagine. From Hyundai to Mitsubishi to Nissan, we have all brands and makes. From compacts to coupes, SUVs and sedans, Dilawri Mitsubishi has a vehicle for you! We even offer minivans and pickup trucks; our selection is second to none. More people are discovering Mitsubishi every day and one visit is enough to see all the value used Mitsubishi vehicles offer. Also, once you have found the right model for you, get the affordable financing rate that will make your vehicle fit your budget.
Certified Pre-Owned Mitsubishi Vehicles
Mitsubishi is renowned for their industry leading warranties. Mitsubishi is equally proud of its certified pre-owned vehicles. Starting with an extensive 160-point inspection process, we leave nothing to chance. We start from the outside and move to the inside then look under the hood and under the vehicle to test the suspension among a range of other components. Every single major component of a Dilawri Mitsubishi certified vehicle is looked over. If any item does not perform perfectly, it's either repaired or replaced by an original factory part by a Mitsubishi-trained technician.
We also offer a CarProof vehicle history report so you can get all the intimate details of your Mitsubishi certified pre-owned vehicle. There are no surprises at Dilawri Mitsubishi, you will find only professional and courteous service from our team who will help you decide which Mitsubishi certified pre-owned vehicles are your best option.
From Dakar to New York, Mitsubishi vehicles are known for their dependability. We are so confident in their longevity that most Mitsubishi Certified Pre-Owned Vehicles come with a 10 year/160,000 km Powertrain Limited Warranty from the original in-service date. You will drive off with your certified pre-owned Mitsubishi from Dilawri Motors knowing that we care for you and your family.
If for any reason you still have your doubts about your purchased Mitsubishi certified pre-owned vehicle, you can exchange it for another model within 10 days or 1,500 km of purchase. That's right. This is how much Dilawri Mitsubishi has confidence on our complete line of Mitsubishi certified pre-owned vehicles. Come in today and experience the Dilawri Mitsubishi difference.